On Monday, Jan. 25, 2016 Crestwood will host four officers from the Canadian Forces College (CFC).  All four served on the Canadian mission to Afghanistan, and their presentations will highlight their experiences there, allowing students to draw parallels to their ongoing World War Two oral history interviews.  The interviews will be hosted by Mr. Masters, Mr. Hawkins, Mr. Scott and Ms. Klein, and all Crestwood students are welcome to attend.
We are proud of our program and connection to the CFC and want to ensure that we can keep it growing.  One of the best ways for us to do this is to get more traffic/hits on the webpage  – please help us to spread the word!
In February Crestwood students will be going out into the community.  On Thursday, Feb. 4, Crestwood will send 20 CHC students to visit the veterans at the Sunnybrook Veterans' Wing, where they will conduct 4 oral history interviews.  And on Thursday, Feb. 18, students will head to the west end, to Baycrest Geriatric, where they will be visiting Holocaust Survivors in their rooms.
admin November 14th, 2012
Posted In: Oral History Project
The Governor General's History Awards for Excellence in Teaching is Canada's way of

honouring our brightest teachers, celebrating their accomplishments and sharing their

innovative and interactive teaching concepts. Established in 1996 by Canada's History

Society, the Awards recognize teachers from elementary and secondary schools, who

have inspired and challenged students to explore Canadian history in an engaging

atmosphere.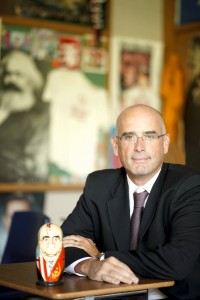 Crestwood November 8th, 2012
Posted In: Oral History Project
Tags: Scott Master