We are thrilled to welcome a new class of teachers this fall, and invite you to get to know some of stellar staff who have been added (and returned) to the staff of Crestwood Preparatory College.
Chris Birrell
Chris brings a wealth of worldly teaching experience to his role at Crestwood as an English and Social Science teacher. He has taught in Redding, England, and his most recent post was in teaching film and psychology at an IB school in Abu Dhabi. He is an avid fan and player of hockey, and will be helping out our boy's hockey team this year. Ask him about his cat, Bryzgalov, and what is was like being in the United Arab Emirates over the summer.
Jennifer Wu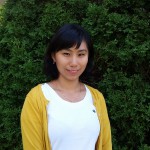 Jennifer is happy to be joining the Crestwood team as an ESL and Mandarin teacher. She has taught in both Canada and China over the past five years and is currently completing her Master's degree with Western University with a focus on International Education. In her spare time, she is an avid reader and traveller and is happy to share her love of reading with her students. Ask her about her recent travels and her work with international students around the world.
Jennifer Williamson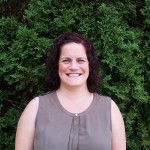 We are excited to have Jennifer join the Crestwood community as a Social Sciences and Special Education teacher. She completed her Bachelor's degree at Trent University in Teacher Education and Psychology and went on to do her Bachelor of Education in Australia. Jennifer has been living in British Columbia for the last six years, but grew up in Mississauga. She is really looking forward to helping out with this year's school musical and welcoming all the students new to Crestwood. Ask her about horseback riding, and what books she read over the summer.
Stephanie Letham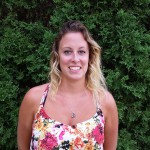 Stephanie joins as a Science and Math teacher this year. She attended Queen's University for her Bachelor of Education and pursued her first year of teaching in Sweden. She grew up in the Kawartha Lakes region and is very excited to be a part of the Crestwood community. She joins us with several years of teaching experience, having most recently taught at St. Andrews college. Ask Stephanie about her favourite Disney character, and what it's like growing up as a triplet.
Marlo Davis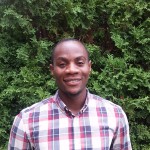 Marlo joins us with a rich background in education and sports, and we are thrilled to have him join us as  Math and Study Skills teacher. He studied sociology while on a basketball scholarship to the University of North Carolina Wilmington. He continued onto the university of Windsor for his Bachelor of Education and completed his Masters of Education at East Central University. He is originally from Toronto and is excited to bring his teaching experience and athletic skills in his role as teacher and basketball coach to the students of Crestwood. Ask him about when he is finally going to learn how to cook, and about his favourite HIMYM episode.
Natalie Corneau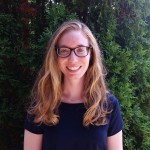 The French depart is excited to welcome Natalie Corneau as a french teacher and curling coach at Crestwood Preparatory College. Natalie comes to us from Kingston, where she completed both her Bachelor of Science and Bachelor of Arts before also completing her Bachelor of Education at Queen's University. She brings with her more than three years of teaching experience in the Limestone District school teaching Match and French. Ask Natalie about her favourite roommate Rory, and why she enjoy playing beach volleyball.
Ronny Wan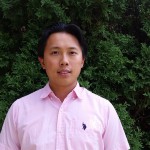 Ronny is thrilled to bring his wide variety of teaching experience and technical skills to the Crestwood community. He has taught for more than 4 years, including some time spent teaching in Hong Kong. He earned his Bachelor of Science in Math and Computer Sciences at the University of Waterloo, before going on to Queen's University to complete his teacher's education. He comes to us having most recently taught at Metropolitan Preparatory Academy and is excited to get to know Crestwood students during extracurriculars like Robotics Club, Badminton, and Volleyball. Asks him about his favourite Netflix show, and what NHL team he cheers for.
Lara Pagano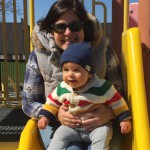 Last, but certainly not least, we are overjoyed to welcome back Lara Pagano, returning from an outstanding year of bringing up young Mason! Lara is excited to return and catch up with all her old students, as well as meeting all the new faces joining the Crestwood community this year. Ask her to show you more beautiful pictures of her bouncing baby boy.